ABOUT SUE FRIES
FROM AMERICAN BANDSTAND TO THE TERMITE LADY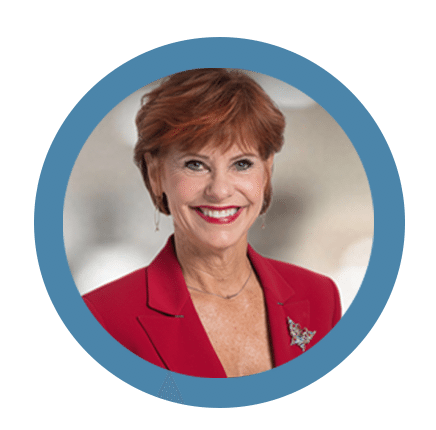 It's not often you see a woman in the pest control industry, let alone one as multifaceted and accomplished as Sue Fries. We invite you to sit back, grab a beverage, and get to know Sue!
Pioneering green pest control
You might know Sue as the "Termite Lady," an advocate for green pest control methods since 1980. Since 2000, Sue's also led Ecola Termite and Pest Control and advised numerous organizations including the Pest Control Operators of California, United Against Indoor Pollution, and Indoor Allergen Control Network.
Sue's motivation for pioneering eco-friendly pest control was a personal one: Her son battled a chronic asthma condition, spurring her quest to rid her home of toxins. Under Sue's leadership, Ecola has amassed dozens of awards and features on the Discovery Channel, History Channel, America Now, LA Destinations, and more.
Equipping fellow professionals for success
An innate encourager, Sue also serves as a motivational speaker, sharing lessons she's learned as a mother and a Christian businesswoman in a male-dominated industry.
Sue's teachings include:
Business-to-business mentoring
Sales methods for win-win solutions
How to look for and recognize opportunities
Biblical principles in the workplace
Letting attitude determine altitude
Working within your gifts
Here's more on Sue's keynote speaking themes. Interested in featuring Sue at your event? Drop her a note to discuss speaking opportunities.
The Sue Fries Show
Since 2010, Sue's hosted The Sue Fries Show, a syndicated show airing on the Salem Christian network, secular talk and country stations, as shown below. The show explores solutions to varied life challenges, aiming to inspire and uplift listeners.
Words of wisdom
As an author, Sue's received an honorable mention in the San Francisco Book Festival and London Book Fair for her book, Learning to Breathe (2014). The book chronicles her struggles to help her son manage chronic asthma and improve the air quality in her home. She is also co-author of The Change, an anthology featuring reflections on personal transformation from 20 authors.
A lifelong entertainer
Aside from her business endeavors, you might recognize Sue from her stints on the dance floor, behind the microphone, on your TV, YouTube, or favorite bookstore. A lifelong entertainer, Sue has appeared on Days of Our Lives, dozens of TV commercials, and even won a car dancing on American Bandstand!
Sue Fries remains an avid competitive dancer. Since taking first place on American Bandstand in 1978, Sue's gone on to earn fifth place in the U.S. Open Swing Dance Competition — a miraculous feat considering a horse-riding accident that shattered her leg, threatening her ability to walk again.
Industry accolades
Over the years, Sue's impact has earned accolades from peers and industry leaders, including:
Readers' Choice, Best Termite and Pest Control Company — Los Angeles Daily News (2014–2022)
Recognized as one of the top 100 Pest Control companies in North America by PCT Pest Control Technology
Best Green Exterminator — LA Magazine (2007–2021)
Women in Pest Control — The Pest Posse (2020)
Renaissance Woman Award — NAWRB (2018)
Annual President's Award — Pest Control Operators of California (2017–2018)
Super Service Award — Angie's List (2012, 2018)
Business Owner of the Year — San Fernando Valley Business Journal (2010)
Women in Business Award — San Fernando Valley Business Journal
Business Owner of the Year — United Chamber of Commerce
Impact Award – NPMA, National Pest Management Association (2023)
Best of Brea – Best Termite Control (2022,2023)
Woman Business Owner of the Year, NAWBO – National Association of Women Business Owners (2023)
On the personal side…
Though her achievements are many, Sue's most fulfilling experiences are motherhood and now grand-motherhood. In 2020, Sue became a proud, gushing grandma to Montana Jade, followed by Dakota Brave in 2021.
Your turn!
Sue welcomes your feedback and invites you to participate as a guest or advertiser of The Sue Fries Show. Reach out and begin a conversation!
Also known as The Termite Lady
Owner of ECOLA Termite Alternatives
Convene Member at Convene (formerly BBL Forum),
President at Ecola Termite and Pest Management
Host of The Sue Fries Show on 99.5 KKLA
LISTEN LIVE!
Also accessible via your favorite podcast platform, including:
Photos
Awards